Klever Project
Project and workflow management made
Klever
Plan, execute, and collaborate on any cross-team project with Klever Project, from Waterfall to Scrum and everything in between
3 months free, no credit card required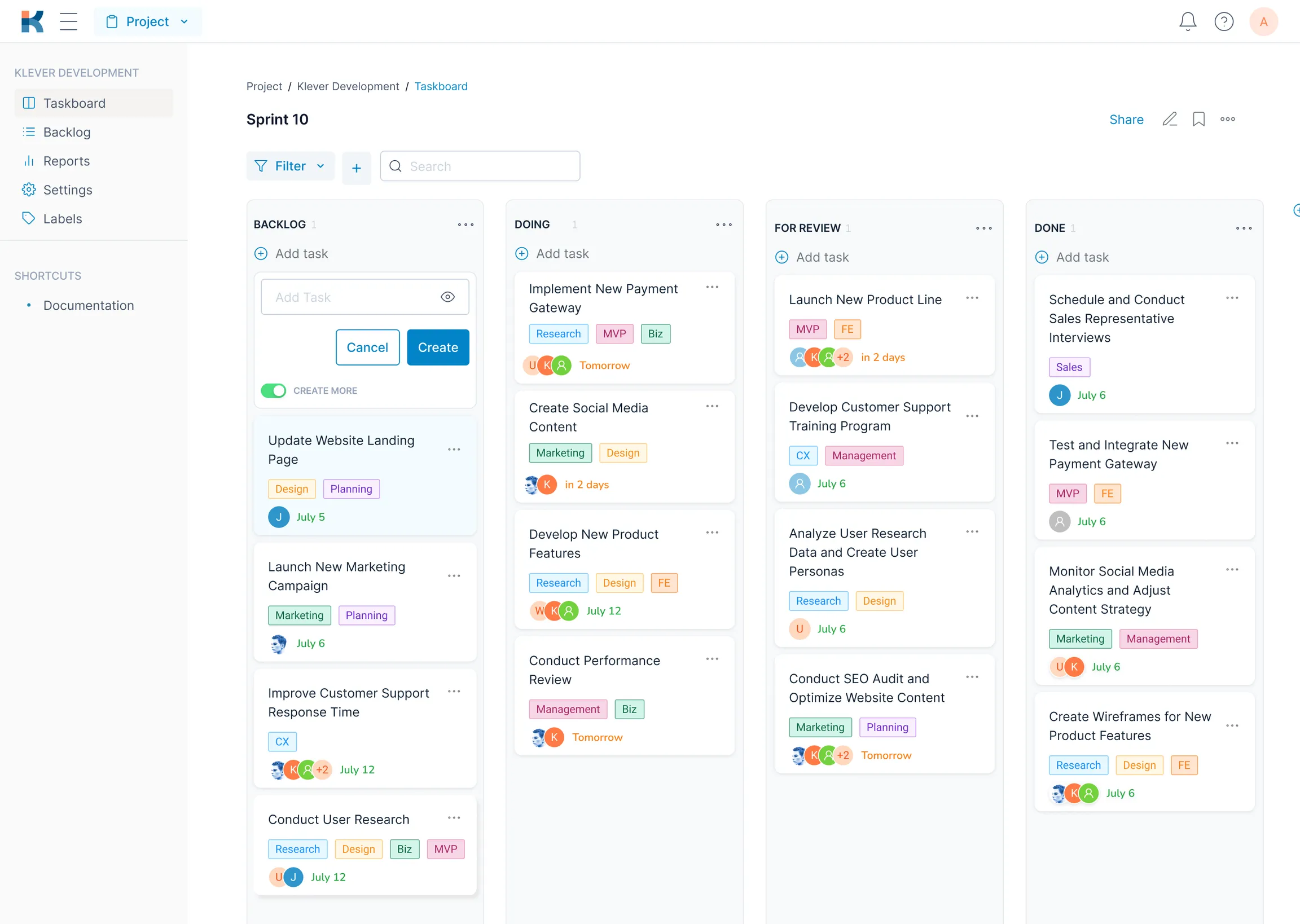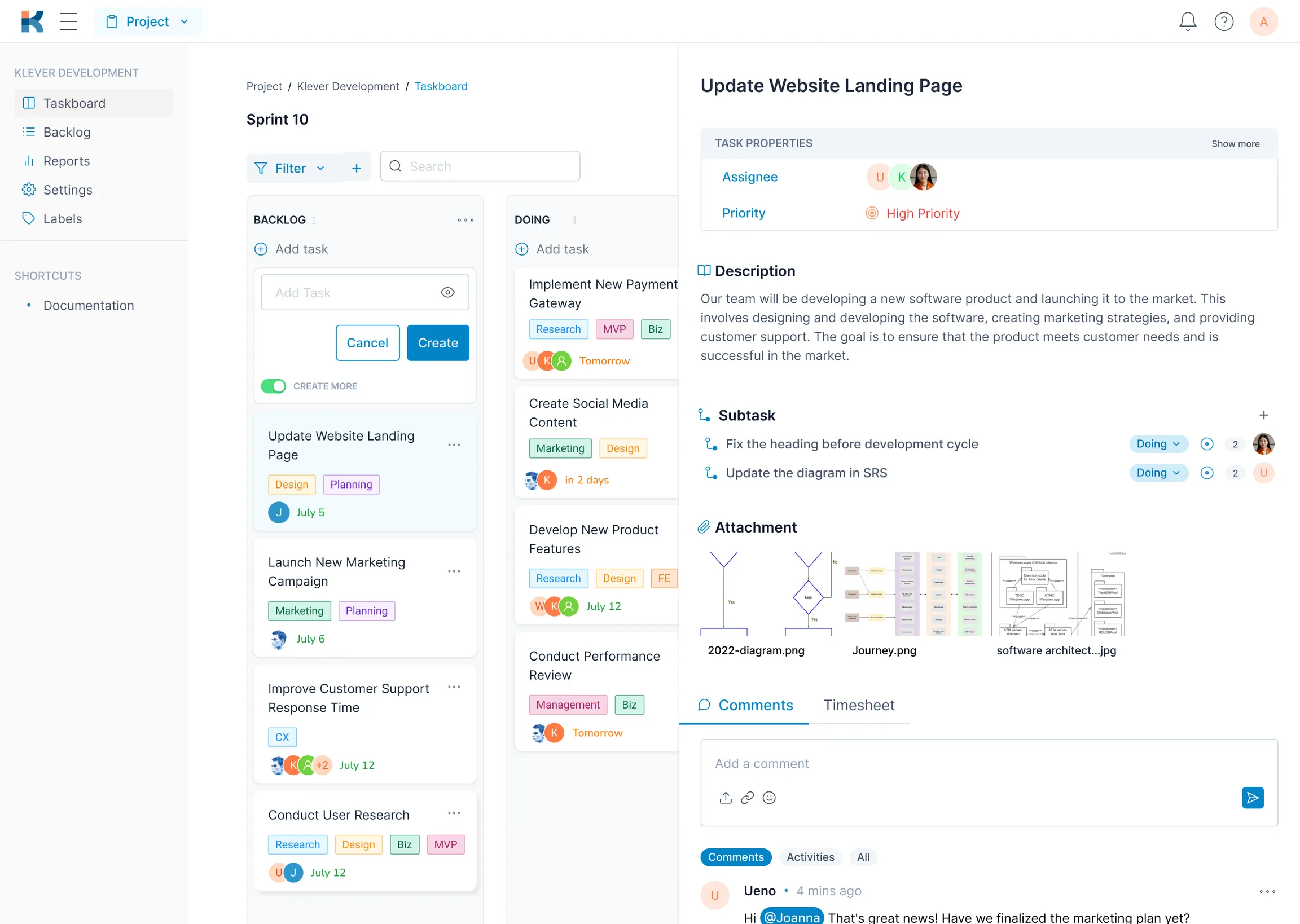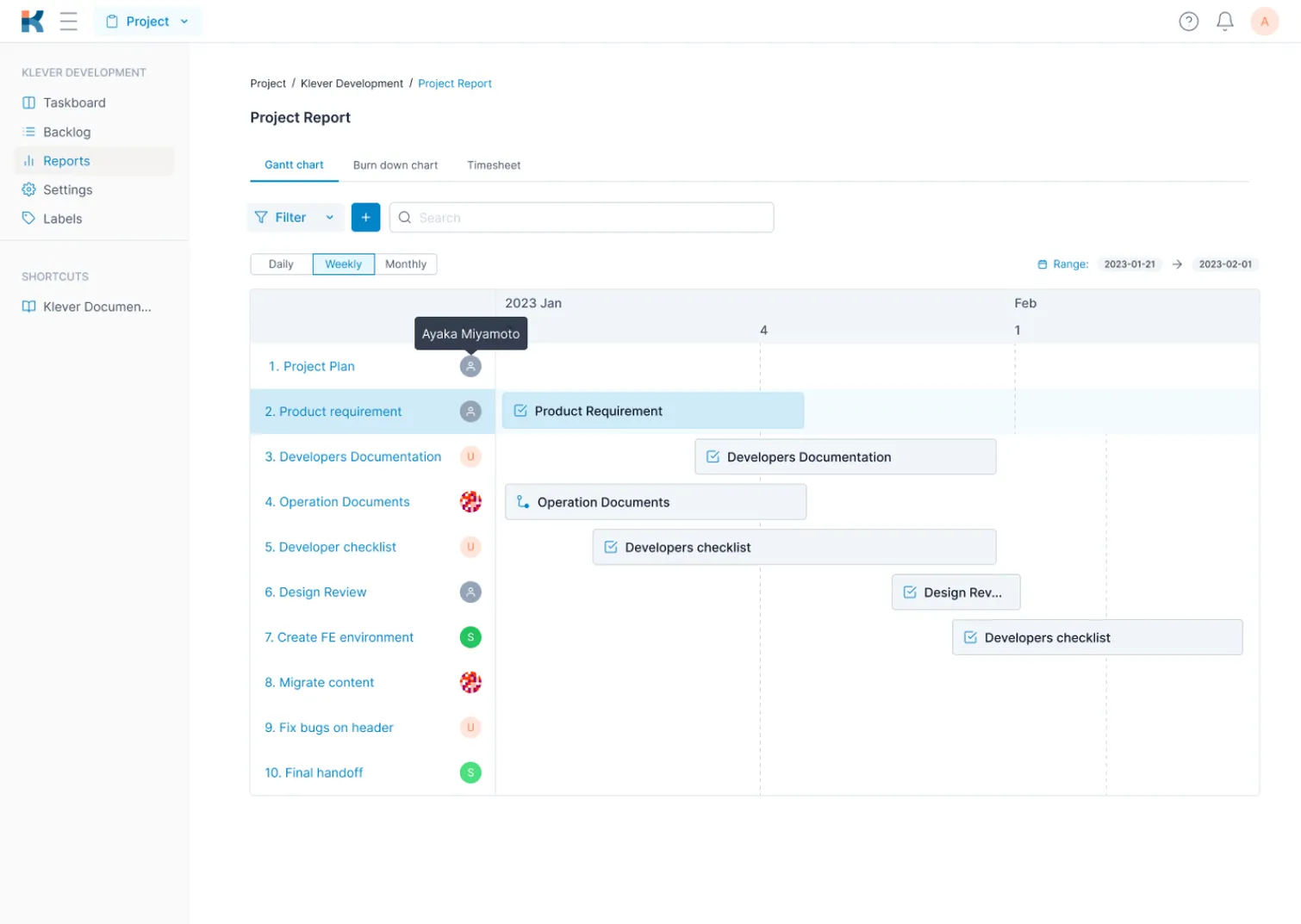 Why Klever Project?
Klever Project helps you move work forward – streamlining workflows for maximum efficiency across multiple teams, no matter where they are
Manage any project your way
Leverage Klever Project's backlog for your Scrum project, or use our default Kanban board as it is. Our Kanban board supports all kinds of projects of any size
Get total visibility, instantly
Assign and delegate tasks to team members, oversee workflows, and spot roadblocks in Klever Project's Kanban board
Deliver results powered by real-time data
Understand what's happening with Klever Project's reports. Utilize Project insights to help your team exceed its goals
Execute projects faster
Brainstorm, collaborate, and work together on tasks from anywhere in real time. Add relevant Klever Wiki docs links, comment on new changes, or add @mentions and get notified instantly
Try now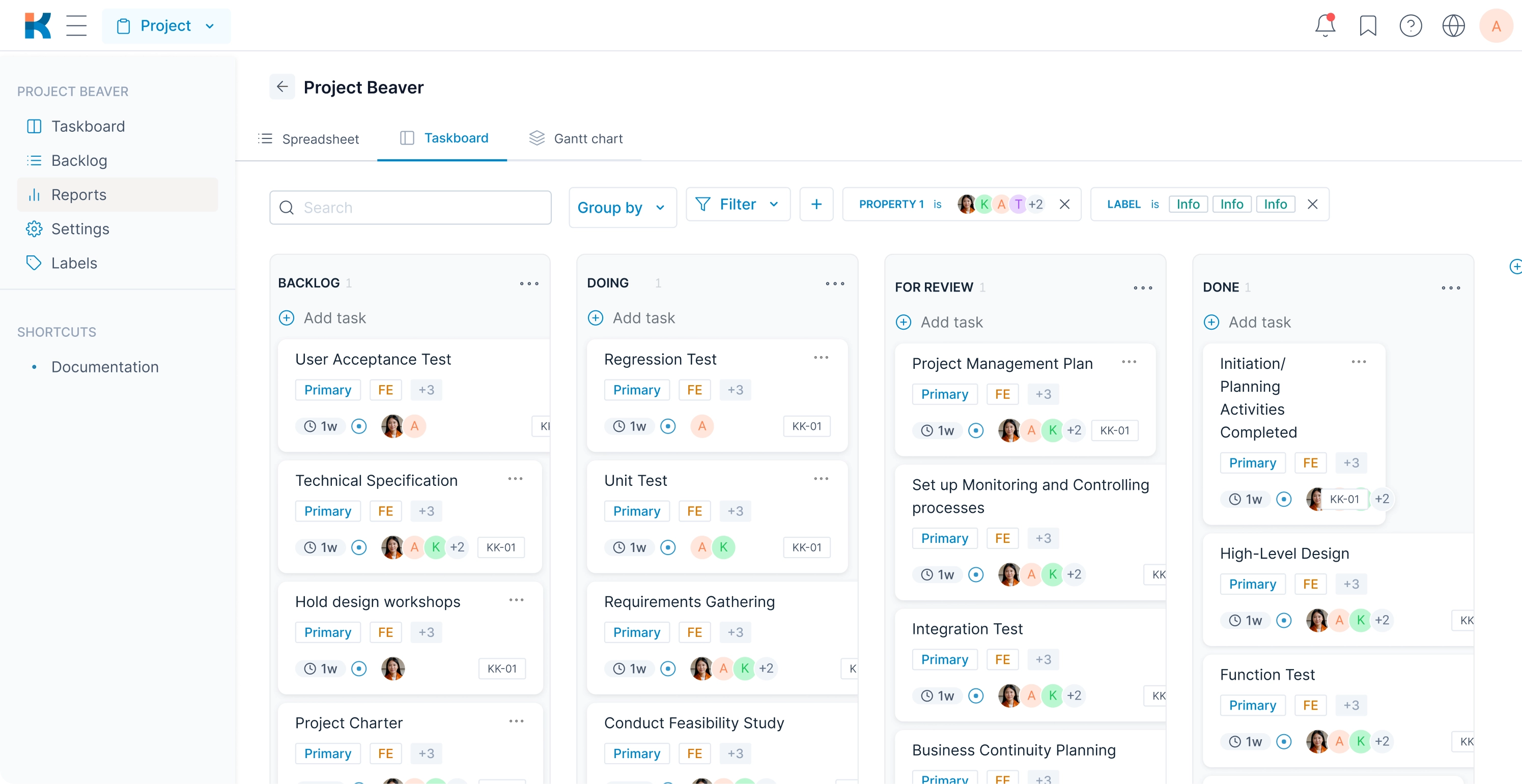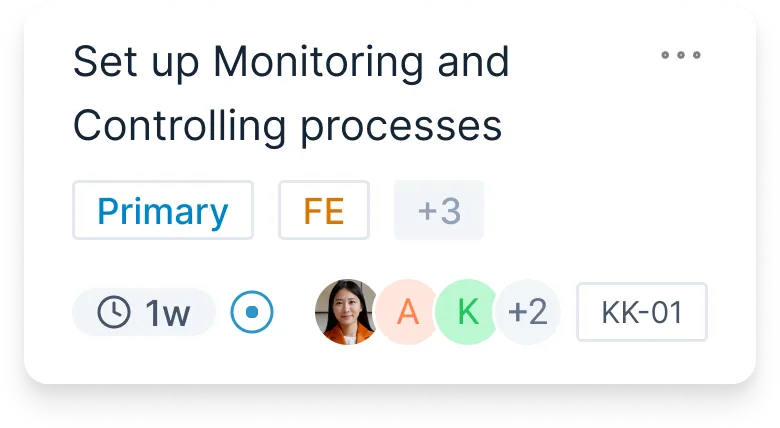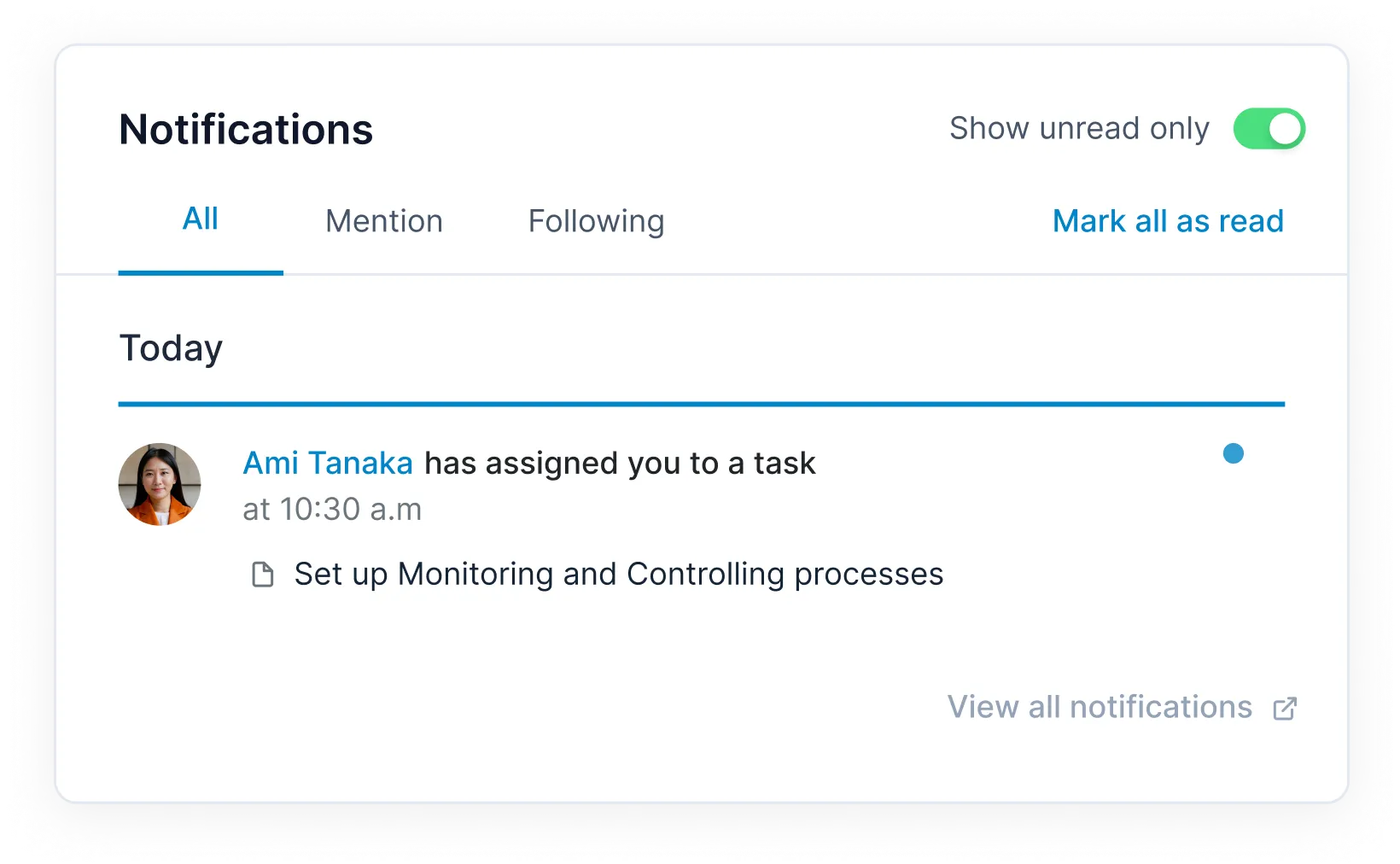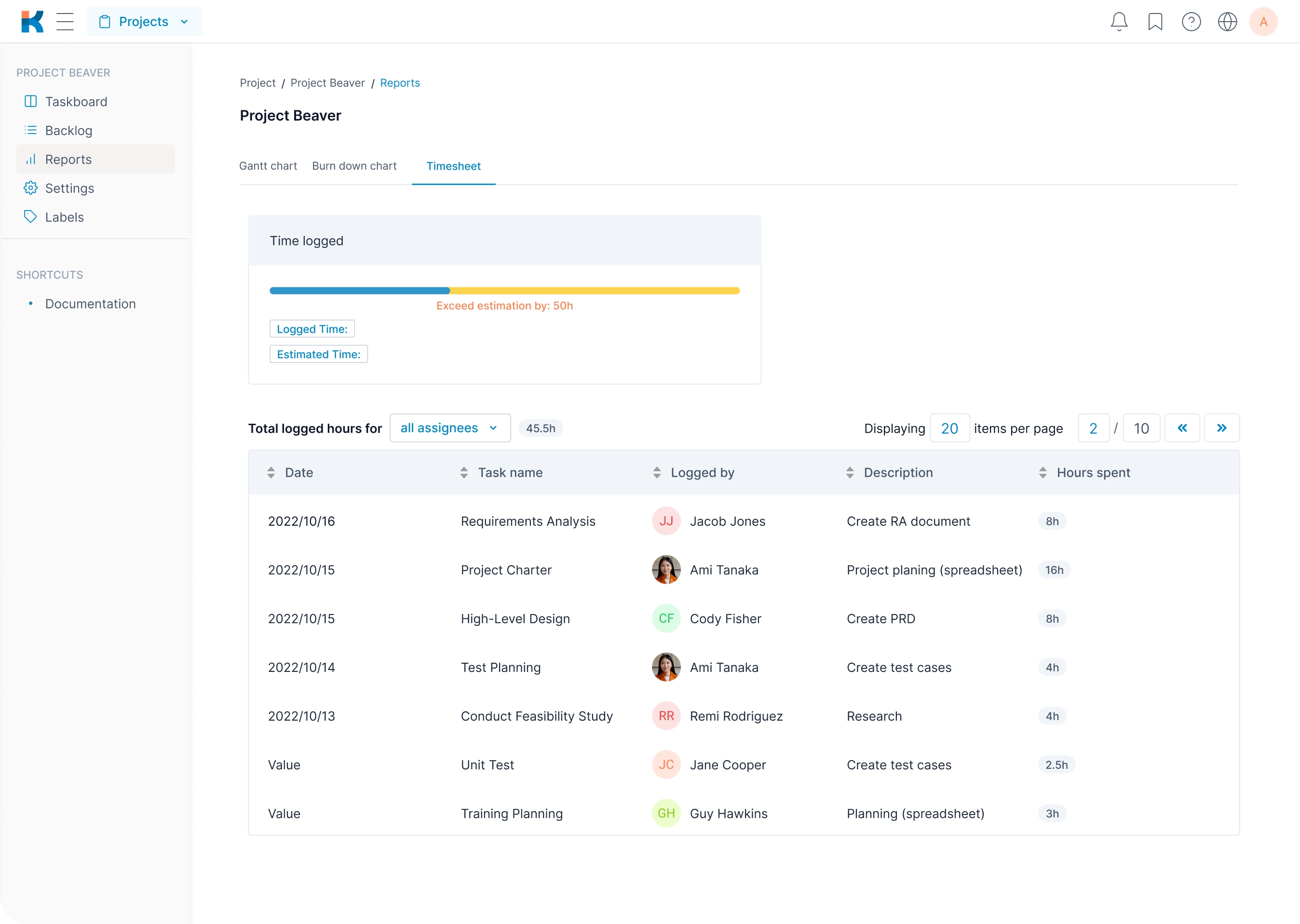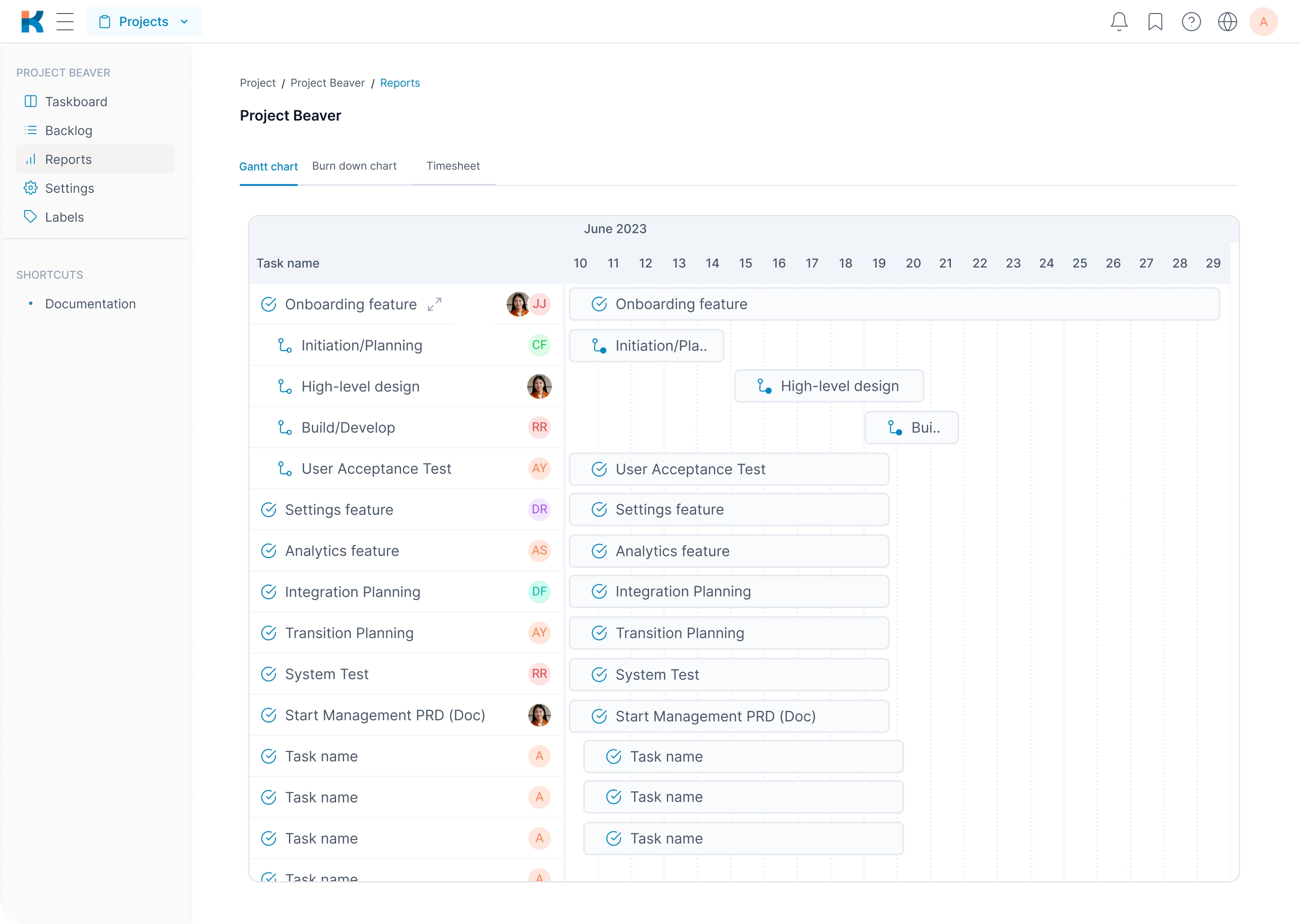 See the whole picture at once
Set time-log, story points, and due dates for each task ticket. Monitor the team's progress, priorities, and workload in Klever Project's reports – starting from Sprint burndown chart, Gantt chart or timesheet. Celebrate project milestones, and identify blockers before it even happens
Try now
Assign security clearances
Every project has its security requirements. Set permissions and adjust team members' clearances according to their roles
Try now
Running your projects has never been simpler
Klever Project empowers teams to do their best with true transparency and secure cross-team collaboration
Create onboarding feature
[FE] Create login screens
[FE] Create sign-up screens
Get clarity on each task
Each task has different requirements. Breakdown bigger tasks into smaller, manageable subtasks. Add vital task details for clarity – from attachments, images, or videos to explain action items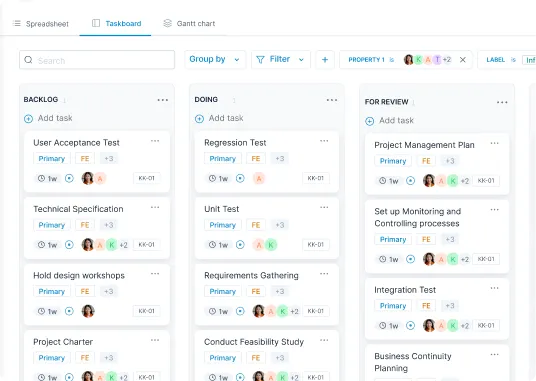 Customize your view
Everyone digests information differently. Add labels to each task ticket and visualize your project progress the way you see it best - in Kanban or List view
[Dev] Fix text truncation feature
Assignee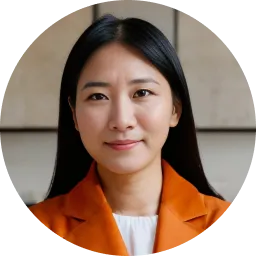 A
Set your priorities straight
Cut the chaos and focus on what matters most. Assign task priorities from high to low, and track critical action items with our Kanban board filters
---
Exceed all project milestones
Customizable Kanban board for your Scrum or Waterfall project
Get insights in real-time with Klever Project's reports
Track team progress with due dates, story points, and estimates
Tailor security clearances depending on the project
Boost your conversion rate
Visualize your marketing campaign workflows with our Kanban board
Communicate with teams directly on critical items with direct comments and @mentions
Get notified of new changes on action items
Keep content creation, editing, and production tasks in sync in one Kanban board
Ship code faster
Delegate tasks with Agile-friendly task tickets with subtasks
Get aligned with teams quickly by adding attachments or images directly
Add comments and tag team members with @mentions on relevant action items
Seamlessly track and manage GitHub and GitLab activity from Klever Project
More from Klever Suite
Productive teams deserve Klever solutions. Leverage Klever Suite's integrated apps to get all your work done
Ready to exceed expectations with Klever Project?
Execute projects of any size with the flexible project management software that your teams deserve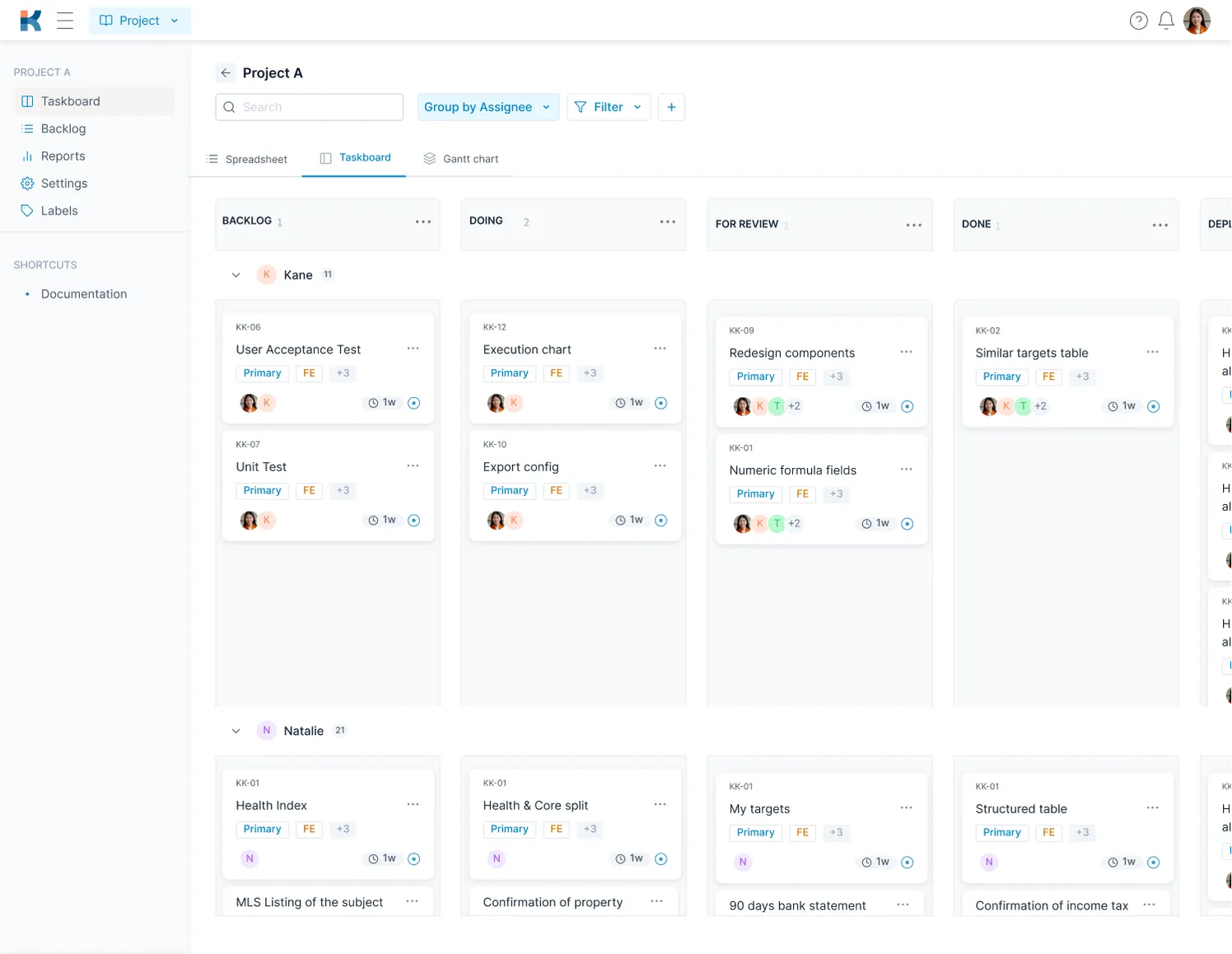 Try the Klever way
Ask our team about our pricing plans, or request a free demo of Klever Suite - you choose. Our product experts are ready to help you!