Klever ToDo
Be more productive with Klever ToDo
It's easy to get lost along the way when work gets busy. See all your tasks in Klever ToDo, so you never need to wonder what matters most
3 months free, no credit card required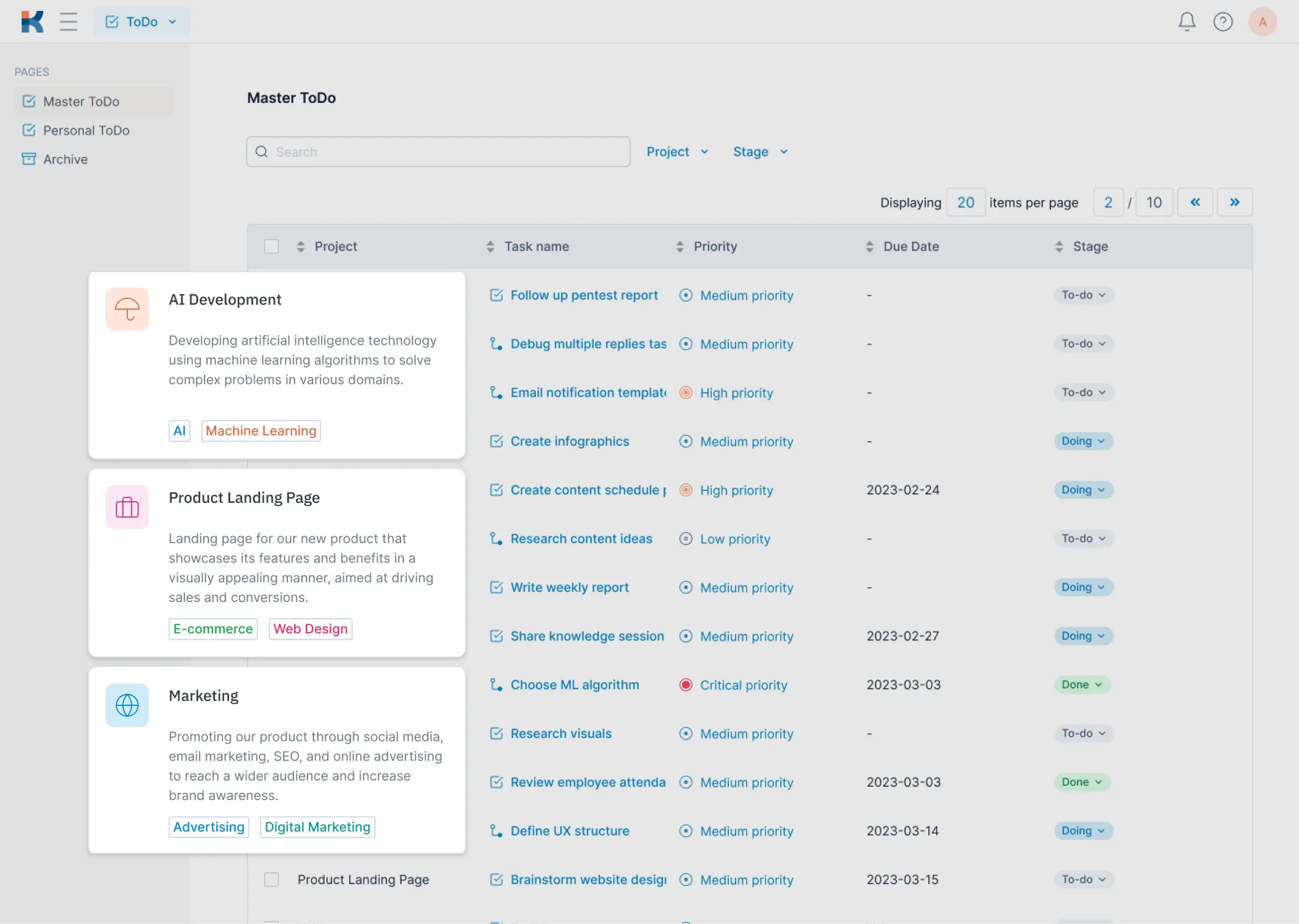 Why Klever ToDo?
Klever ToDo helps teams stay focused and organized no matter where they are or how busy work gets
Maintain clarity and transparency
Always be aware of your next action items with Master ToDo, including tasks assigned to you in Klever Project
Stay productive at all times
Klever ToDo simplifies task management so you can prioritize work more. See what's a high priority and focus on what matters
No more hidden tasks
Get a 360 view of your tasks. See all action items on your personal ToDo list or from Master ToDo, so nothing ever falls through the cracks
Make all of your to-dos transparent
Never lose focus with Master ToDo. See all the tasks assigned to you from different projects in Klever Project
Try now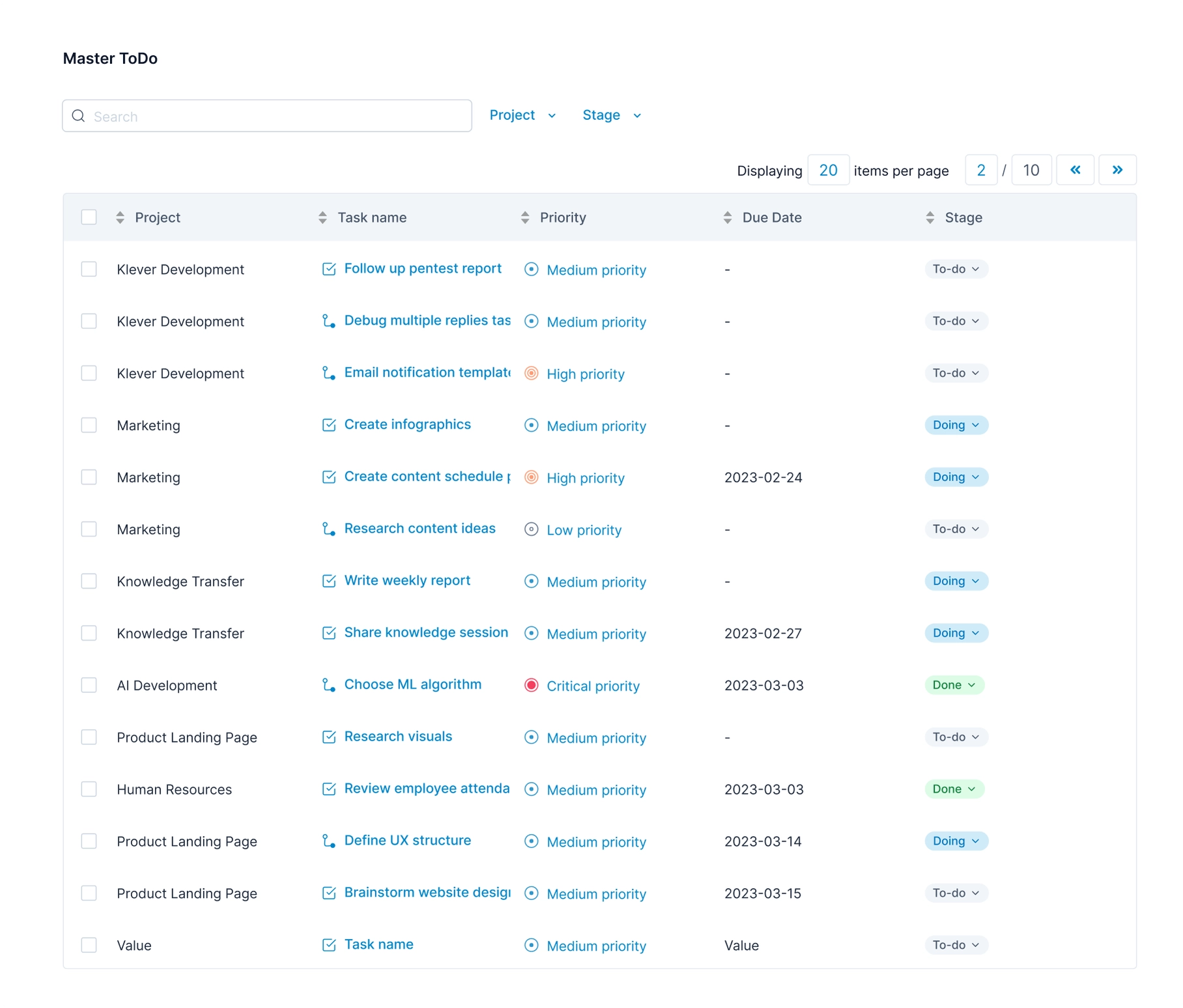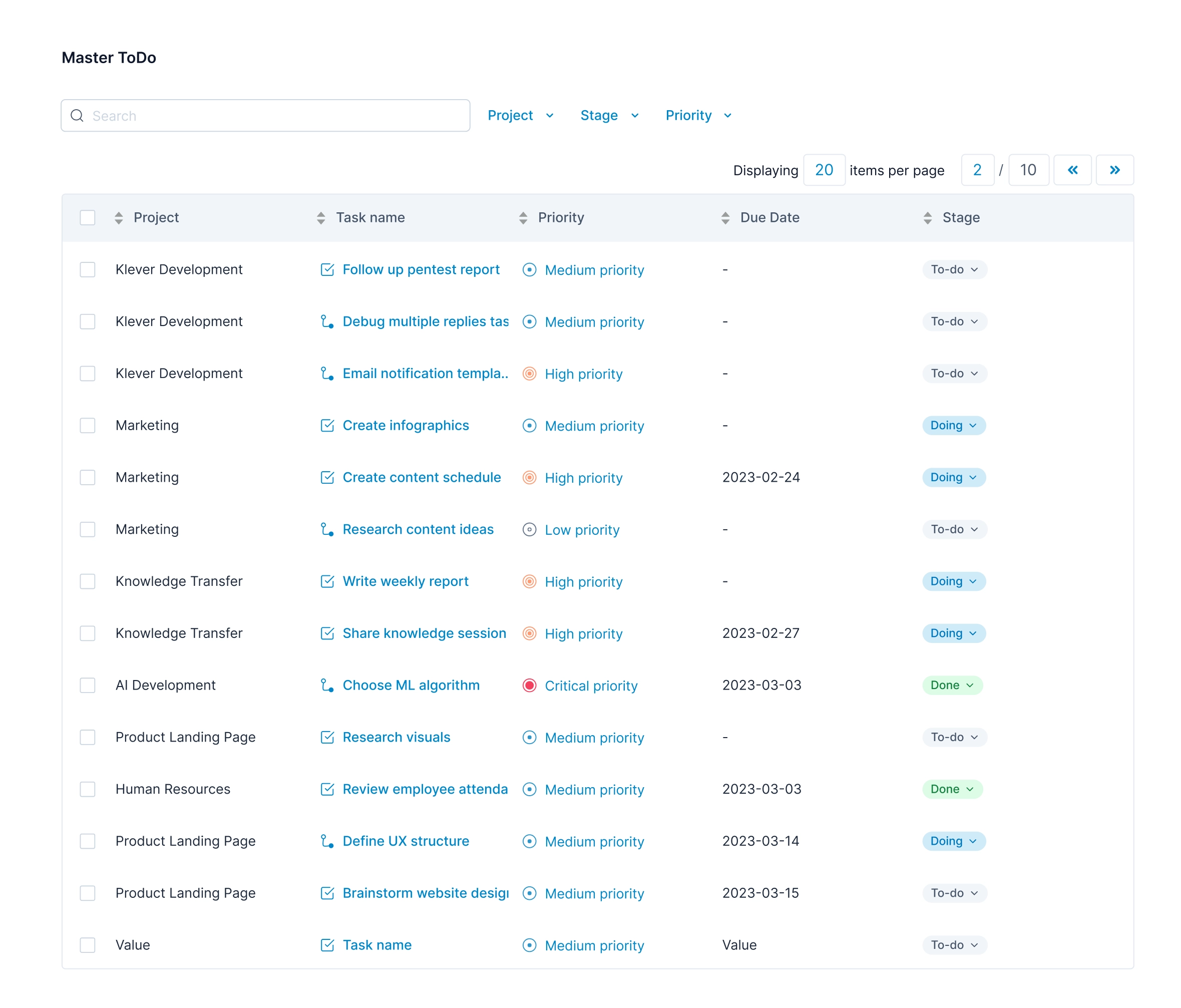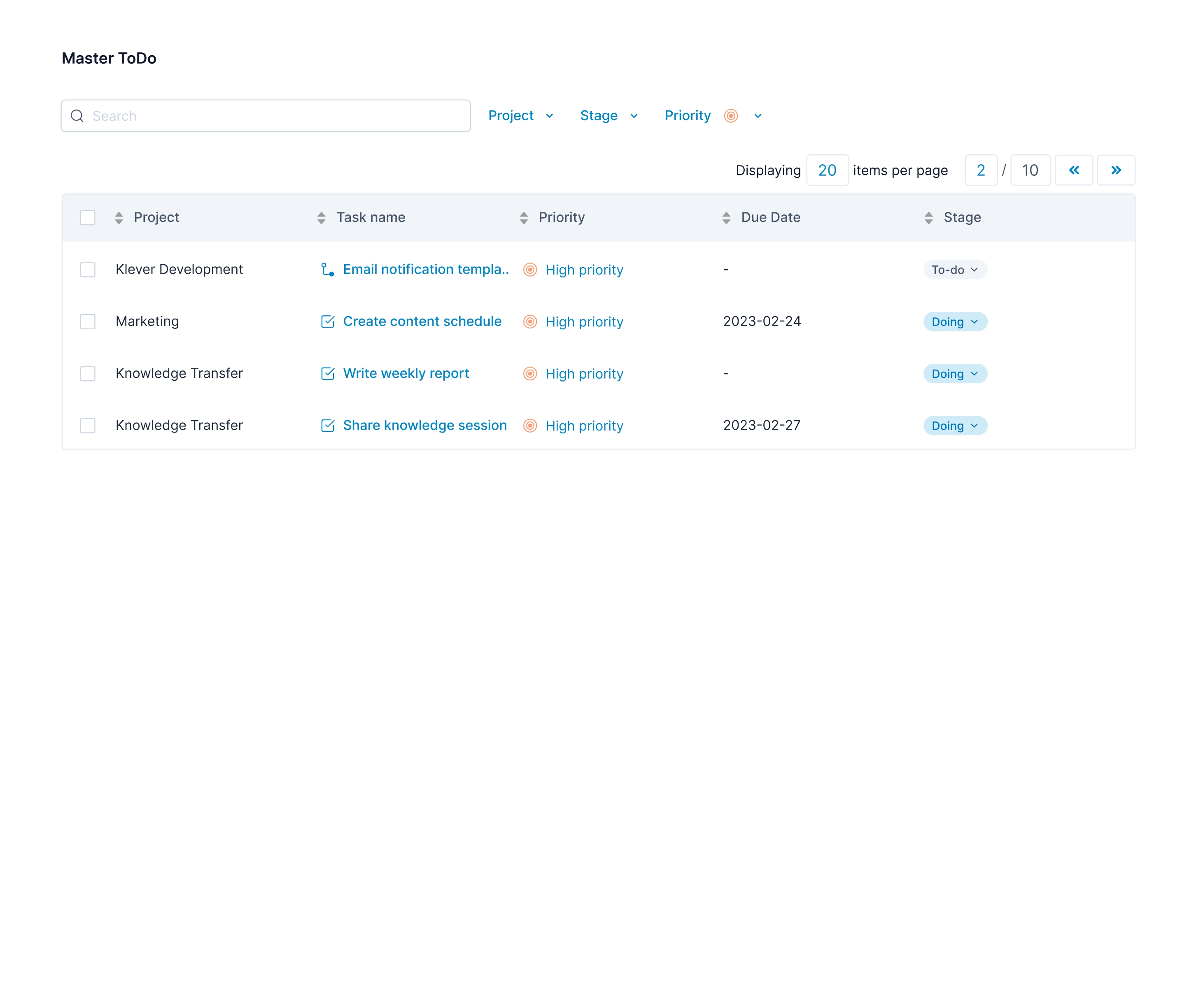 Understand priorities at a glance
Stay focused on what truly matters by prioritizing your tasks in Klever ToDo. Easily filter and sort your tasks based on priority so you always stay aligned with the high-level objectives
Try now
Make Klever ToDo yours
View your task board the way you see it best. Customize how you view your personal ToDo tasks in List view or a Kanban board
Try now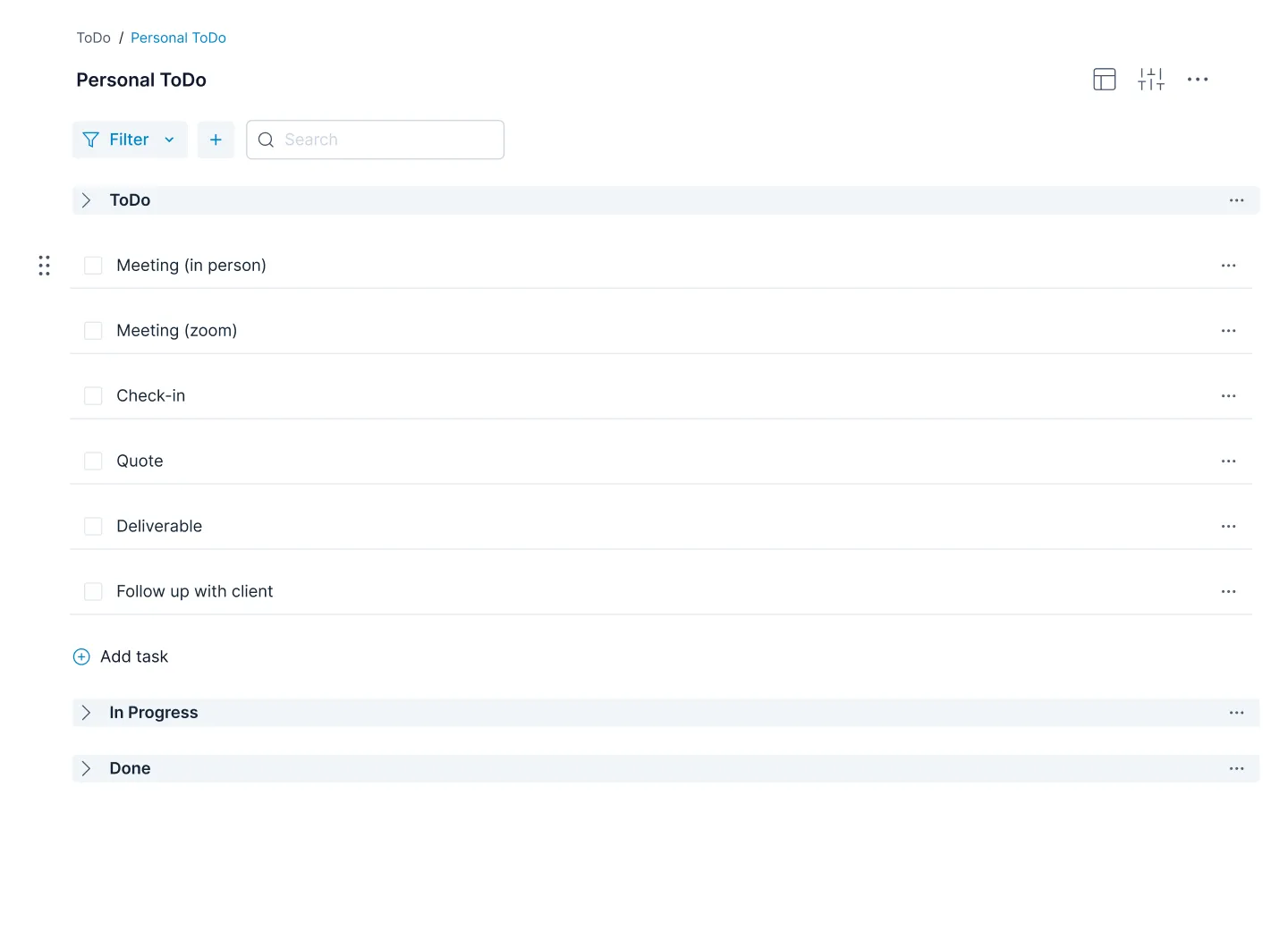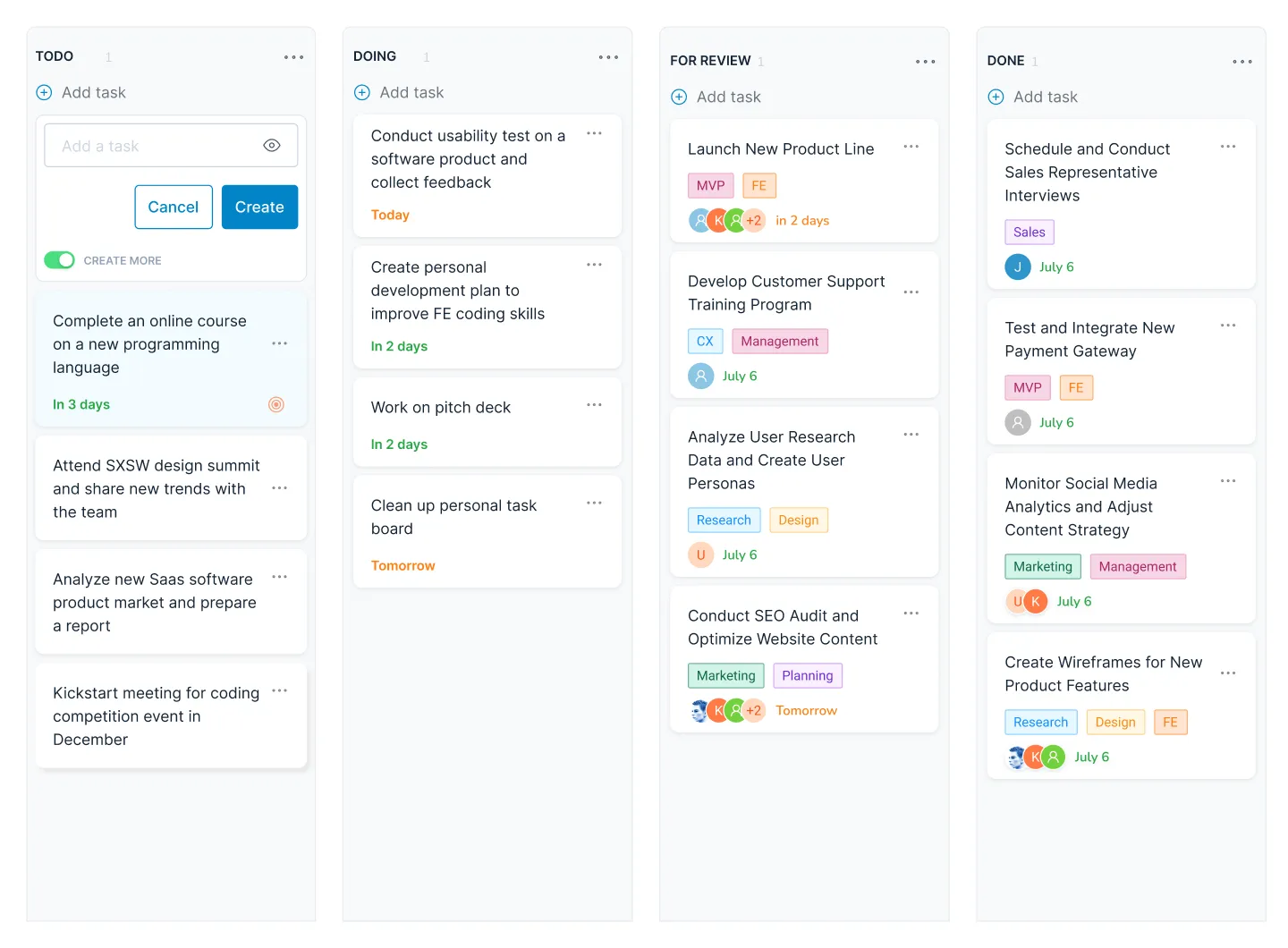 ---
Get a clear overview of all your project tasks
Get an organized look at all of your project tasks in one place
See and focus on higher-priority action items so you never miss a project milestone
Get real-time visibility on current action items and identify any possible delays or issues
See the big picture of all your marketing channels
Track and view all your tasks on multiple marketing campaigns in one go
Plan and manage content creation tasks carefully so you never miss an SNS post
Stay focused on high-priority items and give critical marketing initiatives the attention it deserves
Simplify managing tasks and focus on the code
Track all your feature implementation and bug fixes tasks at once
Manage your workload across multiple projects in one go
See how much time and effort is spent in each task and identify areas of improvement
More from Klever Suite
Productive teams deserve Klever solutions. Leverage Klever Suite's integrated apps to get all your work done
Ready to be more productive with Klever ToDo?
No more getting lost in the chaos. Track, manage, and view all your action items in Klever ToDo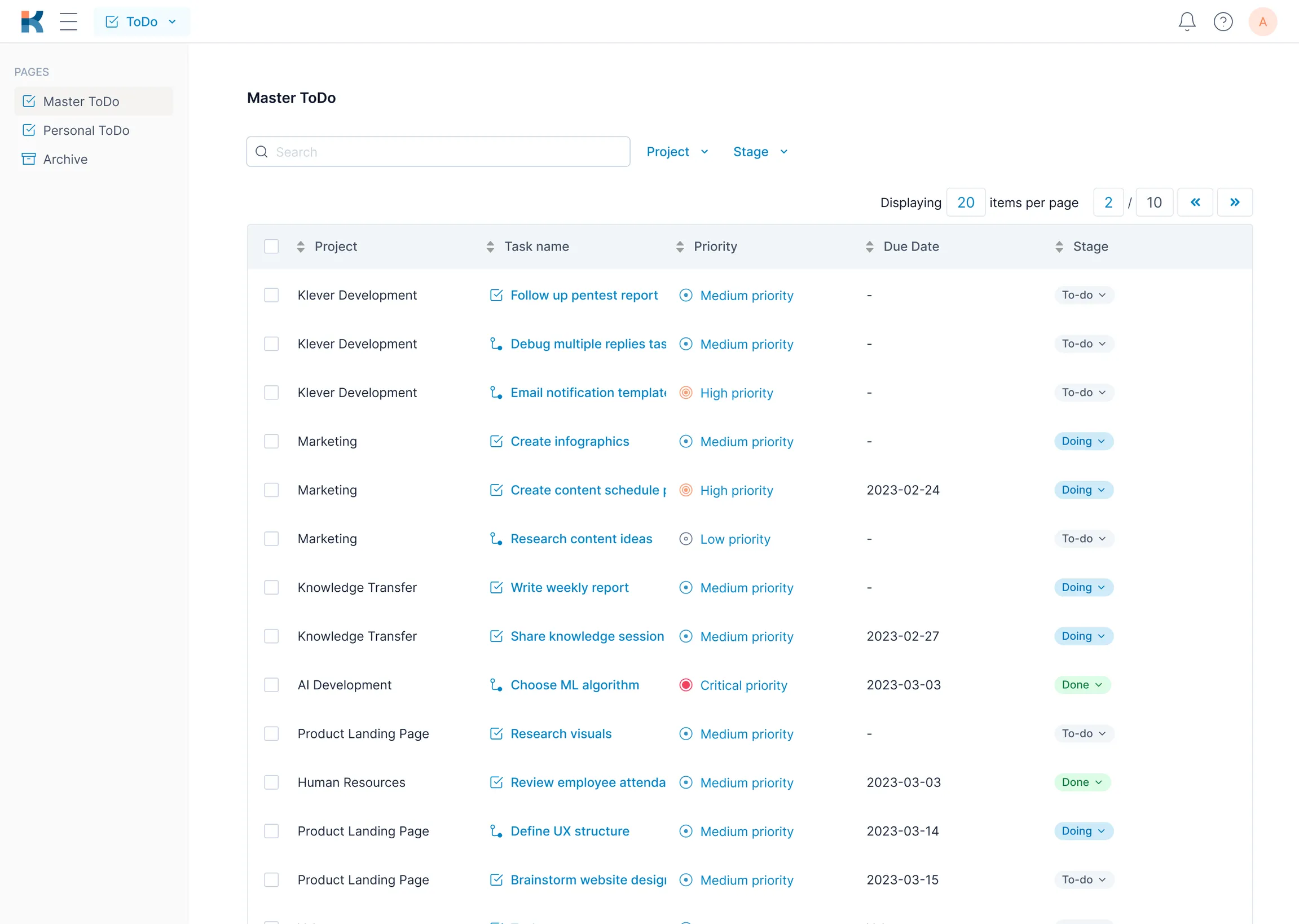 Try the Klever way
Ask our team about our pricing plans, or request a free demo of Klever Suite - you choose. Our product experts are ready to help you!